Welcome to Kountze Elementary School
---

KES PTO will also have a Toy Drive to help support the Angel Tree Organization. Students may bring new toys from November 28th to December 7th. We will deliver the toys to the Angel Tree Organization for their annual party.
On December 6th and 8th our UIL Competition Teams will be competing at Warren ISD. Good luck to all of our students and we hope you earn many ribbons for working so hard!!
On Friday, December 9th, KES will have a College Sports Day. Students may wear shirts, jerseys, sweatshirts, and hats supporting their favorite College Sports Team.
Kountze Elementary is having 8 dress up days to celebrate Christmas for our students and faculty. This is voluntary and no one is required to participate. During these 8 days, KES has several other activities that are also listed below. If you have questions feel free to contact the front office.
December 12 – Reindeer/Antlers Day (Students may wear headbands with antlers)
December 13 – Snowman Day & Pictures with Santa Claus (If you choose to purchase a picture from Operation Graduation. It is one of their fundraisers and a note will be sent home separately.)
December 14 – Santa Claus Day
December 15 – Christmas Plaid Day
December 16 – Christmas Star Wars Day
December 19 – Holiday Hair (Wear holiday accessories in your hair)
December 20 – Students wear Red for Christmas Program.
8:30 – 9:00 Third Grade Christmas Party
10:00 – 10:40 Christmas Program at KIS Auditorium
10:45 – 11:15 Second Grade Christmas Party
11:15 – 11:45 Kindergarten Christmas Party
11:30 – 12:00 First Grade Christmas Party
December 21 – 12:30 Early Release and Wear Pajamas for Christmas Movie Day
(Students may wear shirts and hats to go along with these celebration days. It is very important that if gowns are worn on pajama day that shorts must be worn underneath.)
Christmas Break will be December 22nd to January 8th. Students will return on Monday, January 9th for their first day of the 4th six weeks.
Kountze Middle and High School Extracurricular Event Parent and Student Expectations
(Please read this important information before allowing your student to attend events at Middle School and High School)
School Supply Lists
2016-2017 School Calendar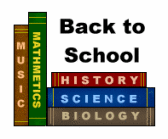 Please review the reports below for our campus.
Kountze Elementary School Federal Report Card for 2014-15
Kountze Elementary School State Report Card for 2014-2015
KES Texas Academic Performance Report for 2014-2015
2015-16 Kountze Elementary School Campus Improvement Plan
See attached information
Parent Form Parent Form in Spanish