Welcome to Kountze Elementary School
______________________________
Kountze Elementary School will be having hat days this Tuesday, Wednesday, and Thursday to raise money for school supplies for Deweyville Elementary School. Students may wear a hat or bunny ears if they bring $1 each day.
Thursday, March 24th will be the 1st Grade Texas Program at 8:15 am at KIS Gym, Easter Parties, and Early Release.
Kindergarten Registration will be Thursday, April 28th and Friday, April 29th from 8:30 to 11:00 am and 1:00 to 3:00 pm. Please bring your student, a copy of your drivers license, the student's social security card, the student's shot record, the student's birth certificate, and proof of residence in the Kountze school district (examples are a light or cable bill with your physical address on it).
2016-2017 School Calendar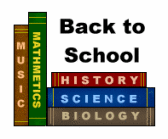 Please review the reports below for our campus.
Kountze Elementary School Federal Report Card for 2014-15
Kountze Elementary School State Report Card for 2014-2015
KES Texas Academic Performance Report for 2014-2015
2015-16 Kountze Elementary School Campus Improvement Plan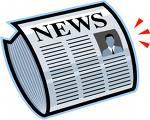 See attached information
Parent Form Parent Form in Spanish
Kindergarten Supply List 2015-16
First Grade Supply List 2015-16
Second Grade Supply List 2015-16
Third Grade Supply List 2015-16
Kountze Elementary Student Handbook 2014-15
Kountze Student Code of Conduct 2014-15

Our School's access code is KES KIS KMS Lions