Welcome to Kountze Elementary School
---
KES is celebrating Red Ribbon Week and National Bullying Prevention Month on October 24th through October 28th. We will be having dress up days to celebrate. The dress up days are:
Monday – I Elect To Be Drug Free (Wear Red, White, and Blue)
Tuesday – Be Someone's Hero! Stand Up To Bullying (Wear Super Hero Shirt)
Wednesday – Don't Stand By: Stand Up, Stand Strong, Stand Together (You and a friend dress alike)
Thursday – Join The Fight Against Drugs (Wear Camo)
Friday – PAWS-itively Proud To Be Drug Free (Wear anything Red)
The Barn Hill Preserve will be coming to KES on Tuesday, October 25th at 1pm. In order for students to attend, a parent permission form must be signed. This permission form was previously sent home, but we have extras in the front office. Students may also pay $10 to take a picture with one of the animals listed on the permission form. Whether or not your student is taking a picture, please send the permission forms back to school or your student will not be allowed to watch the performance. Thank you!
Congratulations to our 3rd grade student, Sarah Langston. She won Junior Showmanship at the Hardin County Youth Project Show Way to go Sarah!!! We are proud of you!
Kountze Middle and High School Extracurricular Event Parent and Student Expectations
(Please read this important information before allowing your student to attend events at Middle School and High School)
School Supply Lists
2016-2017 School Calendar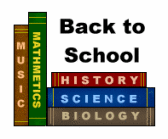 Please review the reports below for our campus.
Kountze Elementary School Federal Report Card for 2014-15
Kountze Elementary School State Report Card for 2014-2015
KES Texas Academic Performance Report for 2014-2015
2015-16 Kountze Elementary School Campus Improvement Plan
See attached information
Parent Form Parent Form in Spanish